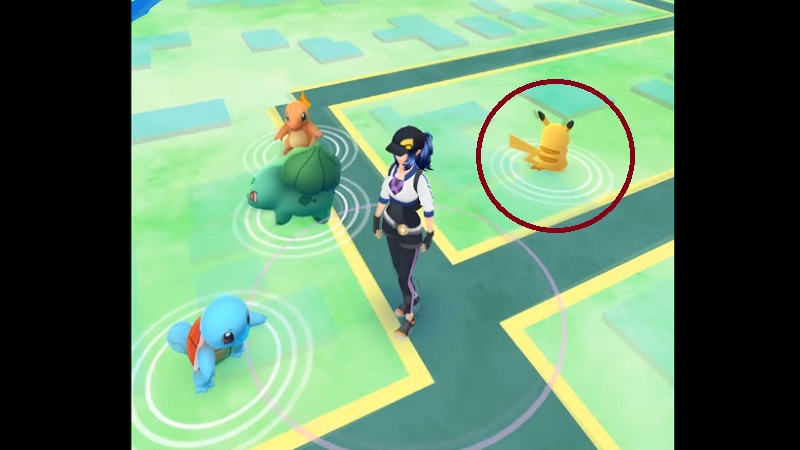 We've tried and tested the rumour, and it's true! You can get Pikachu as your starter Pokemon in Pokemon GO. Here's how...
When you start the game you will be offered one of three different Pokemon as your starter Pokemon. The game offers you a choice of Charmander, Squirtle or Bulbasaur. To choose one of them you simply tap them with your finger.
But, DON'T! Instead, simply ignore all three on offer, and start walking away.
We haste to add that you will have to walk a pretty fair distance, so brace yourself for that!
Once you get far enough away from them, they will reappear next to you.
Start to walk away again.  
On the third time that they reappear they bring Pikachu with them! All you need to do is tap him with your finger and Pikachu is yours!
Happy gaming :)